(Last Updated On: August 11, 2017)
The Rise of Video and Video Editing Software
The fact is that we are no longer in the time when text and images only could convince someone to buy products or services. According to a recent research of Nielsen, trust in traditional paid advertising messages declines while the confidence in online and mobile advertising, as the second-most-trusted format (after recommendations from friends and family) is increasing. And it is predicted that more and more brands will increase the social media usage including videos. By saying that, if you have a product or a service, a website and you want to gain more benefits, videos should be a must-have medium included. They might be introduction videos, promotional videos, testimonial videos, etc. that not only bring detailed information but beyond. They are used to draw viewers' attention and keep the attention long enough for prospects to buy your products.
Furthermore, other kinds of well-prepared videos, like video tutorials play a critical role in training and learning as well. Videos themselves can convey a large amount of information in short time. With full of visualization, a compelling video enhances viewer's experiences, lets them gain knowledge in the least effort way. They eventually increase their achievement. All you need is a professional, powerful video editing software. Keep on reading!
The Reasons Why You Need a Video Editing Software
Videos don't become good by themselves. It takes time to have high-quality videos, so editing a video can be tedious to those who are not familiar with it. However, if you know how to choose a right video editing software, things will turn out to be fun and interesting. Even if your current working position hardly requires creating and editing finished videos, knowing how to enhance one of them can benefit your works in many ways. By means of this, suppose that you are working as an assistant, you can get to understand your colleagues' works as producing beautiful videos for an up-coming digital marketing strategy. You can also have some insights into the process of making stunning videos that you come across every day.
Talking about video making or video editing software for both Windows and Mac, you can find it easy to have a suitable one with their popularity recently. Things that you should bear in mind when making a decision are your budget, your expected output quality as well as target audiences. Some existing tools provide flexible price tags. And some others, like ActivePresenter, even offer free edition for you to use without watermark (non-commercial usage). You can upgrade to Standard or Professional edition by purchasing a license. Check the pricing here.
Getting started with video editing features in ActivePresenter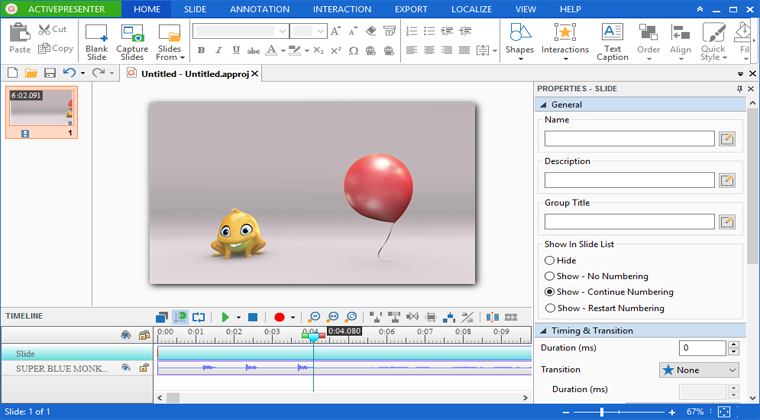 The video enhancement stories can be told in many ways. However, there are certain ways to get a video manipulated to become a seriously professional looking one. And below are some of the most frequently-used features that many users need.
Remove Unwanted Video Parts
From the video editing view, the ability to remove undesired parts is critical. For instance, you have a finished interviewing video, all of it are great except a 5-second footage containing uncertain sound like "um", "ah", then you can utilize a video editing software to remove it easily. It enables you to cut unfavorable parts with ease in a matter of minutes.

Split and Join Videos
Along with deleting video parts, you can also make use of a video editor to split or join multiple videos without losing their quality. Saying that, no matter how many separated videos you have, you can join them together painlessly. On the contrary, a video can be split into as many single pieces as you want.
Speed Up/Slow Down Videos
Needless to say, controlling video speed is so much important in providing better viewer experience and making professional looking video as well. Whenever you have a long video containing information that can be grasped in the manner of rapid motion digital recording, just speed it up. As a result, it can be displayed in less time duration leading to saving viewers' time, which is nice.
Add Background Music to Videos
We all love music. And many of us know how quickly and strongly it can resonate us and drive us to action. When it comes to background music for videos, it can do even far more than that. However, when choosing an audio track, you should pay close attention to what emotion it conveys. For example, when your video is a kind of romantic comedies, you should use a light song with a sweet lyric. On the other hand, if what you want to convey is a new practical idea, a happy and strong track will be great because it can make your audience excited about your idea. In other words, when adding music to videos, the music tone should be matched with the tone of the visual happening on the screen.
Blur Some Video Contents
Have you ever encountered the situation in which you have a beautiful video containing sensitive or private information? If yes, do you want to hide it away? I guess that the answer is "yes" most of the time, as long as you know how to do that. A video editing tool, like ActivePresenter allows you to blur any object in a video easily, event it's moving.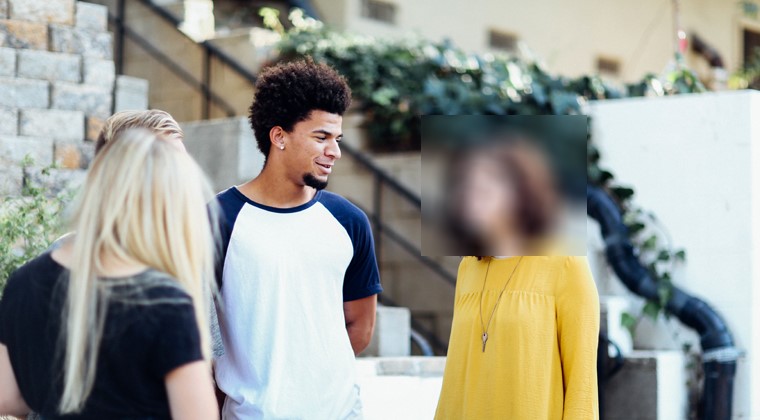 There are many how-to articles about not only basic but advanced editing skills available on the ActivePresenter tutorial page, feel free to take a look if needed.
Add Multi-Layer Objects to Videos
With ActivePresenter, a powerful video editing software, you can add any object type like shapes, text, spotlight to your video with ease. Usually, a good-quality video will evoke others' emotion more strongly in comparison with text or images, considering that you use it properly. The recommendation is that you should use a shape or spotlight to draw audience's attention when needed so that they can streamline the process effortlessly.
Subtitle is also one of the most-frequently-added object to video. Adding subtitle (also called closed caption) to your video will strongly boost your visualization and explanation.
Design Personal Entertainment Videos with Amazing Effects
There is a high possibility that you will want to make entertainment videos of yourself with your friends or family sometimes. Those videos that include your most beautiful images capturing precious moments and your favorite piece of music. Can you do it with a video editing tool? Definitely you can. Whenever you understand those features mentions above, you are ready to make a personalized video for yourself with a lot of transition effects.
For a clarification, below are 4 steps to create your own entertainment videos with ActivePresenter:
Insert images along with their transition effects.
Best FAQS in Choosing the Right Video Editor
It's not about choosing the best tool, it's about choosing the most suitable one for you and your case. Below are some questions that you should ask yourself before picking a tool:
Does it have a reasonable price?
Does it support many input formats?
Does it support output formats that you need?
Can you see the result in action before final exporting to videos?
As long as you have a strong video editor in hand, tackle an editing process turns out to be interesting work. Let's get started to day with ActivePresenter to transform your videos and bring them to a higher level that resonates your audiences.